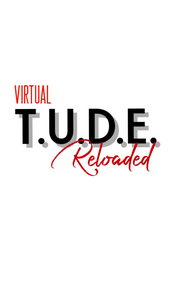 T.U.D.E.
The Ultimate Dayplayer Experience.
Join me on Sat Feb 11, 2023 for an online virtual experience as we break down the anatomy of a tv/film makeup day player. Learn how to cover a tattoo, pack a set bag, read a call sheet, complete start paperwork, how to get industry jobs & more!
This class also comes with a monthly newsletter, weekly industry job postings and a 6 month mentorship with CEO, IATSE 798 member, Dannie Peebles.